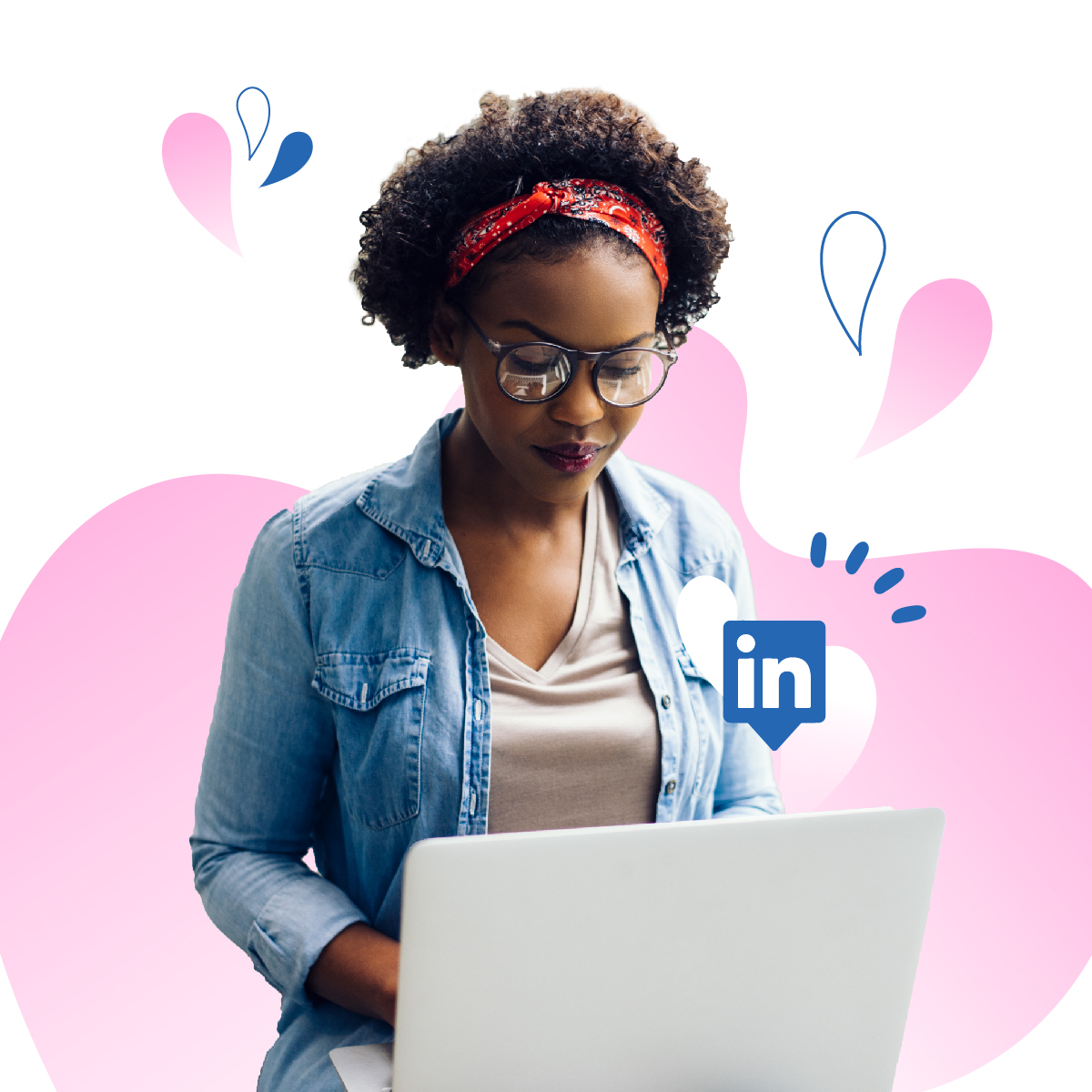 How to create a LinkedIn profile: Step by step guide to the perfect profile with Jagriti Malhotra
---
As a student or a recent graduate, what could be your reason to join LinkedIn:
· To find an internship/job
· To connect with industry professionals and follow them, even connect with them
· To find a mentor from your field of interest
· To network with seniors in your dream company
· To share your experiences and your academic talents
It could be either of these or all of them.
"LinkedIn is probably the only platform where you can connect with the CEO, Manager, and HR of a company, and send a direct message."

Jagriti Malhotra
Your LinkedIn profile has the following sections:
Cover Image
This gives a theme to your profile. Use a banner image with your favorite quote or a write-up telling what you offer (in case you already have a product) and your contact details.
Profile picture
A headshot ( picture of your face from shoulder-above) , preferably with plain back-ground in formal clothes. ProTip: Look straight and don't forget to smile.
Headline
This is the space of a clever man. Also of a clever woman. Even if someone does not go through your entire profile, he/she will have a look at your headline since it's presented right next to your picture. Use keywords to talk about your expertise.
For eg: If you have some experience: "Content Writer | Content Marketeer | Digital Marketing"
OR
"I help companies reach out to more people using SEO, Adwords, and my magic content writing skills."
Use the formula:
"I help X achieve Y using Z." Here,
X = target audience / companies / individuals specific names.
Y = result/output you contribute to and
Z = your expertise
If you do not have any experience: "Student at XYZ, major in ABC, aspiring to be PQR"
Summary
THIS IS THE REAL DEAL, BUDDY! It has a complete space of 2000 characters. 125 visible on mobile application and 180 on the website before you click " See More"
All of the above is why the first 125-180 characters should be clickbait. An intriguing thought / quote /childhood reference that makes the reader want to know and click on "see more."
Use this section to answer these questions:
Who you are?

Why did you pursue what you did in studies and initial jobs?

What inspires you?

Name your expertise interests and explain why?

Jagriti Malhotra
If you've contributed to college clubs / completed internships, how did you create an impact? and QUANTIFY! QUANTIFY! QUANTIFY!
"I brought sponsorships for college baseball event which was a huge success."

"Coordinated and delivered cash sponsorships worth $2000 for college baseball event which increased last year's budget by 15%."

Jagriti Malhotra

Do you SEE the difference? Well, the NUMBERS make you.
Work Experience
While it is understood that you might not have full time or even long term professional experience, use this space to talk about:
Leadership positions you had at school and college: Responsibilities and Achievement
Internship Experiences: Role and your contribution to the organization
And Of course, don't forget to use metrics. ( Got it? So, Flaunt it! )
Education – Mention High School and College Degree.
ProTip – Mention grades/GPA only if it is above 3.5/4 and above.
License & Certifications
Refer to all certificates earned, all professional courses pursued apart from your main degree.
Skills & Endorsements
Hint at your expertise. LinkedIn allows you to add 50 skills in total. Yes, you heard it right. But any person who visits your profile will get to see only "3" skills that you Pin unless they click on "MORE". Try to get your peers and teachers/managers to endorse you because it shows credibility.
Recommendations
What better than a genuine testimonial of your qualities, an honest experience with your product and / or services? To get more recommend more people and politely ask them to reciprocate. It does wonders to build your authenticity and personal brand on the platform.
Accomplishments
Reference the competitions you participated in and the prizes you bagged. A feather in the cap does look good!
That's all you need to know to get started to set up a STELLAR PROFILE. I assure you, following each pointer and having an ALL-STAR profile is going to get you so much visibility that you wouldn't even have imagined.
Reach out to me at my LinkedIn profile, Jagriti Malhotra for any questions you have! I'll happily reply.
And If reading this was worth your while, I'd love to know your thoughts in the comment section below.
ALL THE BEST! 😊