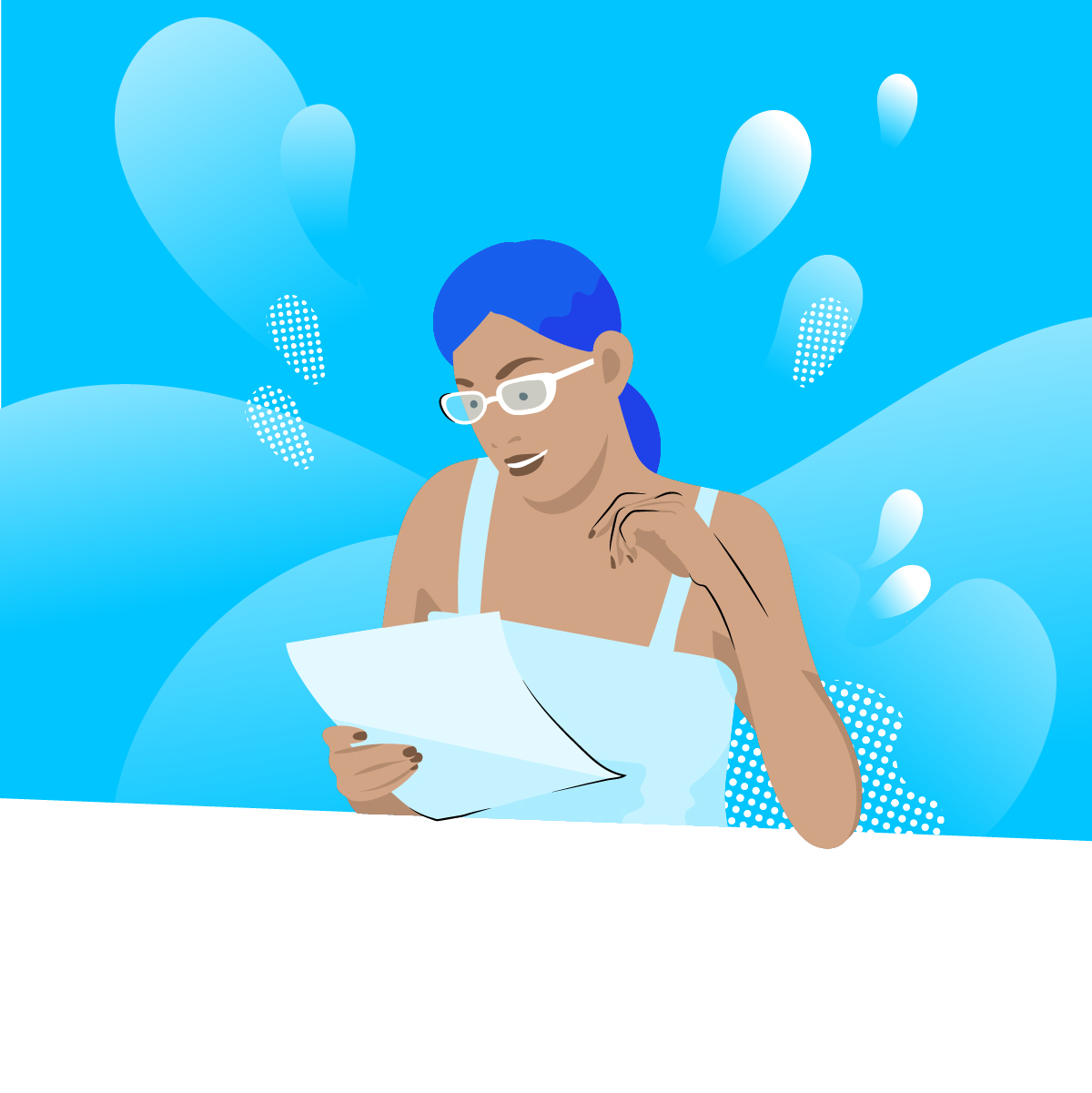 At its most basic, your cover letter is the story of you. As you set on your post-college career adventure, your cover letter serves as your calling card and your introduction. While it's natural to dread creating a cover letter, in truth you should see this as an opportunity to stand out from the crowd. You will be diving into a pool with many other qualified applicants, and your cover letter is your best shot at rising above the rest and nabbing a recruiter's – or HR manager's –   attention.
Cover Letter Finale: Finishing Strong
In your final paragraphs, you will focus on the "why" of your story. Specifically, you need to get across why your story makes you the right person for the job. Look at the skills and experience you've detailed in the preceding paragraphs and tie it all together.
For example, you could include some of the following statements:
● My time at XYZ corporation prepared me to think independently without a lot of supervision
● Because of my experience with customer service, I can easily handle multiple priorities
● After spending time volunteering for the local animal shelter, I understand how important it is to manage your time so you can get things done in a short amount of time.
Furthermore, just as you write your wrap up, take a moment to highlight some of the less quantifiable aspects of your worker persona.
Do you think outside the box? Are you able to learn quickly? Are you tech-savvy and curious about new technologies?
This is your chance to add a final splash of color to your story, so make it count!
When in Need, Gina Can Help
Think of your cover letter as a hard copy of your elevator pitch. You already know your elevator pitch must articulate who you are and tell your story in a compelling way. Crafting the right elevator pitch will help you develop confidence that can transcend your one-on-one interactions and help inform all your job-hunting activities, from writing the perfect resume to creating an effective and successful cover letter.
With services like Upkey's Gina, you can establish an elevator pitch that will open doors and help you shine.
Ready to get started?
Check-in with our Mentors and get an overview of all the types of career services we provide.