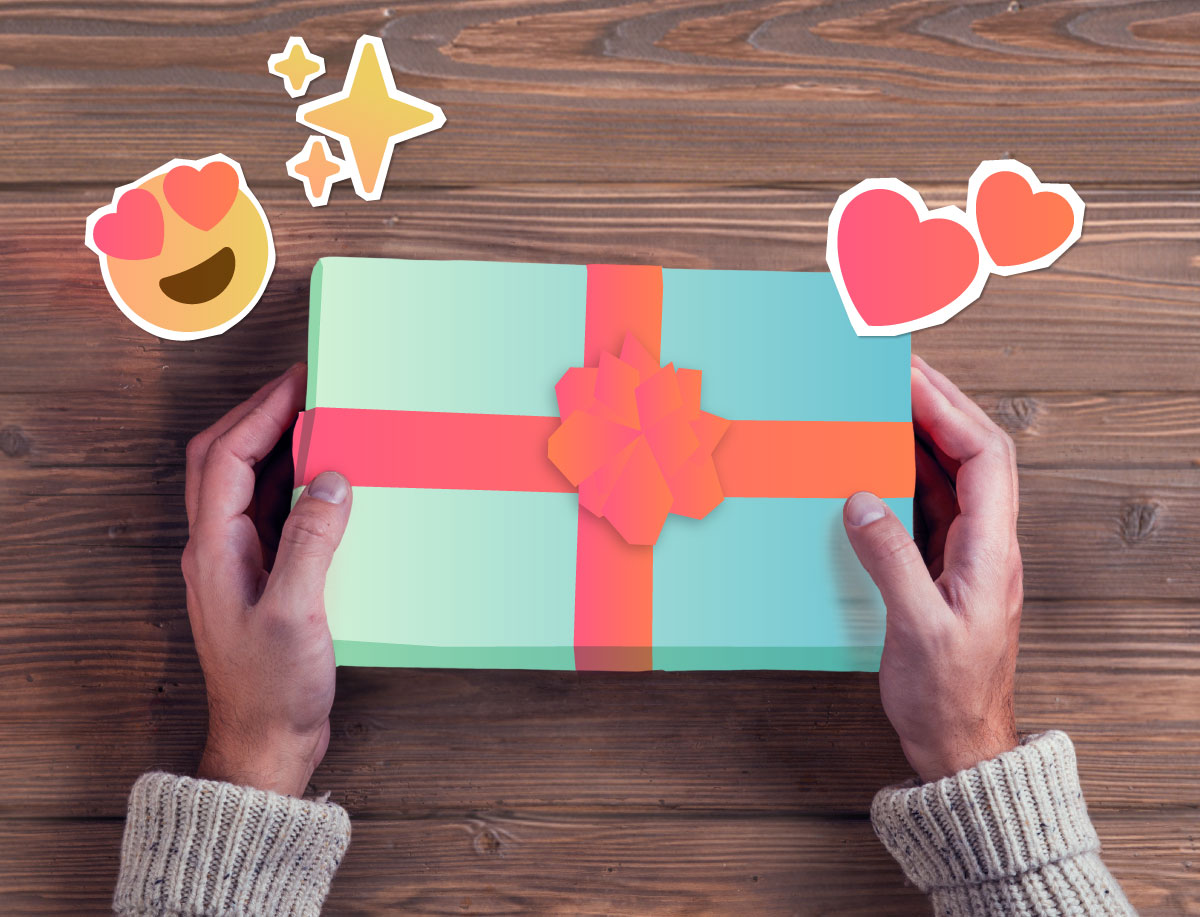 Happy Holiday Quarter, everyone! This time of year is all about taking a moment to appreciate our supporters, people who challenged us to be better, kept us grounded and smiling. While we can't always plan for everything, we know we can count on the people closest to us to help. In keeping with that spirit, we organized many thoughtful gifts meant to celebrate all the hard-working parents, parental figures, and professional loved ones you may have.
Desk Jockeys (administrative assistants, accountants, lawyers…)
Resilient, energetic, and kind. Let's gift them a little kindness back to show how much we appreciate them.
Go-Getters (stay at home parents, social media influencers, working from home…)
What these people are is efficient, tireless, and more than appreciated. Give them a helping hand with these handy things they might not buy for themselves.
Transportation Helmers (delivery drivers, truck drivers, mail people…)
The literal backbone of society deserves every moment of comfort and peace; gift them a little slice.
Service Industry Knights (cashier, retail, chef…)
Talk about a workhorse; these loves deserve a little ease, be it body aches or the post-shift drudge.
Craft Tradesmen (carpenter, mechanic, roofer…)
Multi-talented, hardworking, independent, need I go on? Keep them moving with these modern utilitarian choices.
Givers and Leaders (teachers, nurses, lab tech…)
Being brilliant is hard enough; couple that with a thoughtful attitude and incredible likeability, and you've got yourself a giver and a leader. Though they will never ask for it, give them a bit of a helping hand to keep them at their best.
Computer Nerds (software development, copywriters, graphic designer…)
The people are leading us into the future, keeping our society progressing forward consistently. Help them change the world by setting their workstations.
Animal Lovers (vets, farmers, dog daycare…)
The intuitive, incredibly loving, and ingenious among us deserve an unexpected smile; gift them one!
History Buffs (museum specialists, professors, librarians…)
Those than never stop learning, never stop growing. How about we help them modernize a little with these gifts?
Entertainers (writers, actors, musicians…)
People who seek to touch and celebrate the world around them, let's allow them to be exposed to more with these gifts.
We know that gift-giving can be an exceptionally profound experience since it involves reflecting and appreciating the person receiving. If you begin to drift into wondering when or what category you'll end up in, check out Upkey's Resume Scorer or Job database to get you there.
***Upkey is not sponsored by any companies and is not liable for late, misplaced, or problematic sales. All products listed above are recommended and used by people who are not listed disparagingly or with any gender bias. Enjoy these products how you see fit. ***