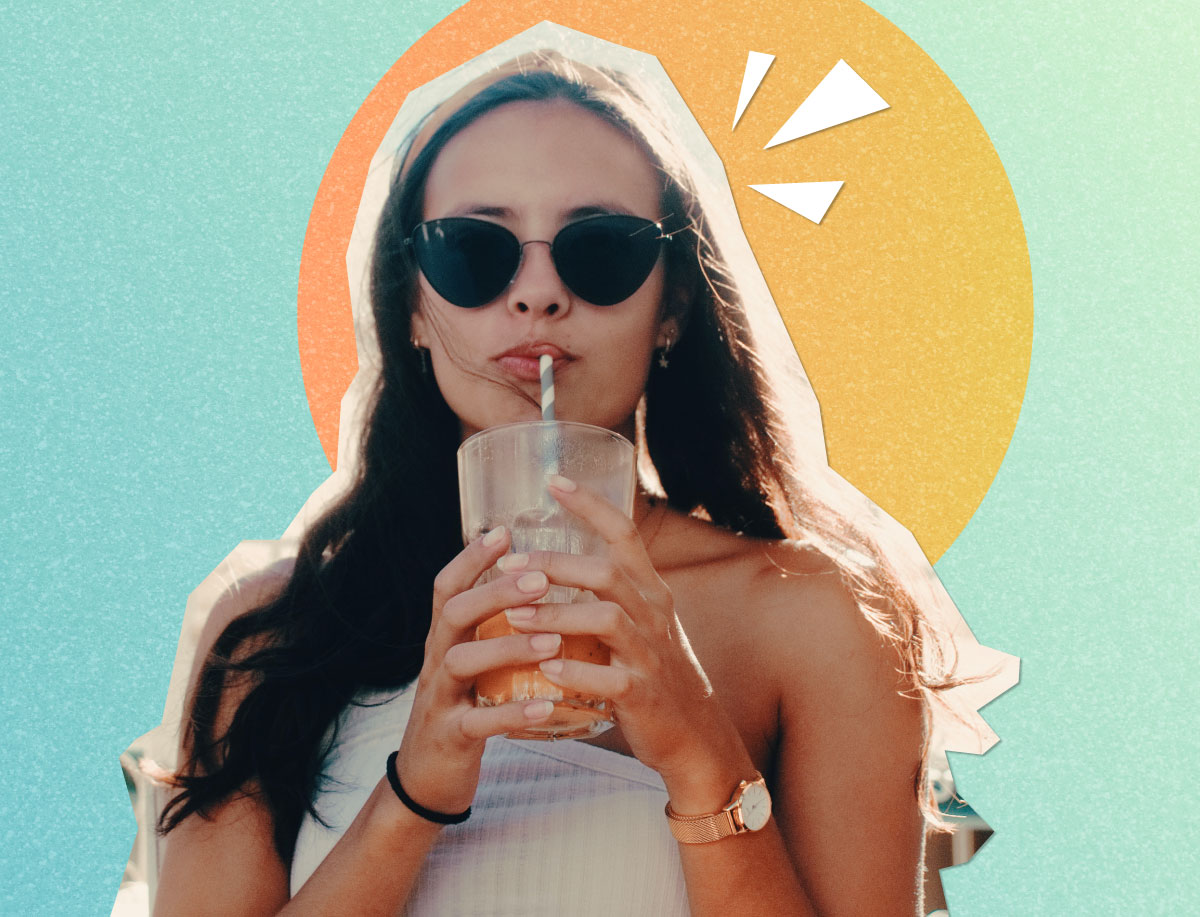 Whether you have a source of income or not this summer, ice cream dates, coffee runs, beach snacks, and new clothes are expensive.

Having a hot girl summer isn't difficult in theory: social media basically gives us a step-by-step guide. Megan Thee Stallion is the leader behind the concept of the Hot Girl Summer campaign where she encourages girls to embrace confidence, independence, and spontaneity.

Going on adventures with friends, exploring a new style, or practicing self-care are essential steps in this process that unfortunately, come with a steep price tag.

ADVENTURES
Our favorite money-saving technique that still gives you a summer thrill are day trips. Hop in the car with your friends, pack some sandwiches, your bikini, and a camera. Assuming that you've exhausted everything that your town has to offer, driving even just 30 minutes away will provide you and your friends with a new batch of potential adventures.
If you are eager for a night away, check out campgrounds (if you're in to that) or AirBnb prices since they are usually significantly cheaper than hotels.

SELF-CARE
Ah, yes, retail therapy works. If you are reading this then you likely have some financial restraints that prevent you from buying the newest skin care products and clothes. There are other–cheaper–ways to still pamper yourself that are often forgotten.
Paint your nails, make a facemask, try a new coffee recipe, pick up an old book, or listen to a podcast (Alex Cooper, obviously). Although it may not be as luxurious as a 5-star spa or a day at the country club, it's realistic and still checks off everything a hot girl summer needs.

A NEW LOOK
Summer is one of the best times to switch things up or reinvent yourself. Thrifting is a great way to give your closet a facelift for a low-cost; thankfully, it's also super trendy right now.
Another way to give yourself a new vibe is to set a fresh routine, rearrange your bedroom, start writing more, keep a gratitude journal, or start exercising. These are all FREE and will help you feel organized and empowered to take on the world.

TIPS AND TRICKS
Make a 'fun" budget before each month with a designated amount of money you are willing to spend for social or travel expenses
Plan out trips ahead of time (sorry, not super spontaneous) so you can land the best travel deals
Get a side-hustle (dog walking, landscaping, babysitting) for some extra spending money
Keep track of how much money you are spending and where
Limit eating out–it will suck up your wallet. Eating a meal before dinner with friends then getting an appetizer or drink lets you be social without the bill
Recognize your friend's spending habits…they can be contagious
Find free events in your areas: art shows, farmers markets, concerts
Check out your subscriptions. For example, are you truly using your Netflix account during the summer?
Try using cash over credit, it will keep you honest
Pack your own snacks for the beach or road trip
Enjoy a "night in" with friends