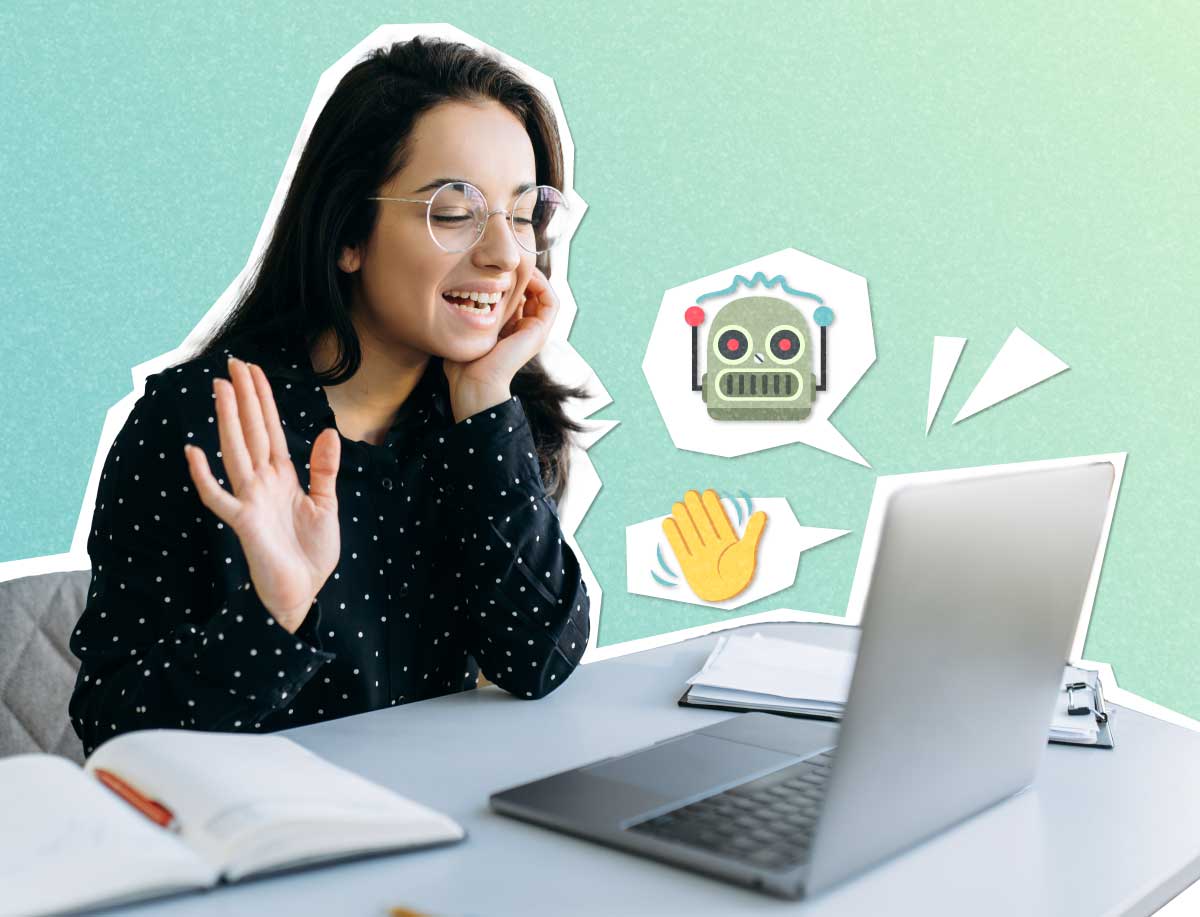 I'm sure we all could see this coming. The world has vending machines that make you custom order fresh pizza; this had to be the next step. A coworker recently sent me an article about a new software called HireVue (formerly known as AllyO), an AI that conducts candidate screening in order to optimize the hiring process. While this is not the only software of its kind, its in use by a plethora of big companies. After that, I began diving into this and I knew I HAD to share it with you guys. Leave you unprepared? Sweetie, this is Upkey, please. 
'The End to End AI Recruiter'
What the heck does that mean? On hirevue.com, it means a start to finish automation for the recruitment process. Boasting a lower cost, quicker candidate screening, and an increase in the pool of applicants, no wonder this software is getting around. For applicants AI will schedule the interview handle pre-interview questions, and complete the initial consultation. Here is a video demonstration by HireVue's YouTube page. 
Who is using it?
Wow, that looked incredibly easy and thorough. These programs are great news for larger companies with a national reputation. You might be wondering what kind of organizations have this in use? Well, apparently, it's a lot. Everyone from Arby's and Speedway to FedEx and Anixter. Huge names and very different types of jobs. This means that no matter the field you are entering, you may need to be prepared to deal with some AI system. With large investors like Google and BrainCapital Ventures, you can bet this is some pretty advanced tech.
Should I be worried?
Honestly? End to End AI recruitment software is an advanced fielding tool and scheduler than a scary gatekeeper. BUT that does not mean there aren't rules and things that these AI are following. Formatting issues, employment history, and your special skill will determine if you get through the candidate screening. That is to say, you have to be absolutely sure that a small error won't knock you off a fantastic opportunity because there isn't a sympathetic human eye to overlook those. Upkey has you covered with our Resume Scorer, which will give you a detailed analysis to ensure your application won't be discarded for minor reasons. So, as long as you check in with Upkey and make the necessary changes, you don't have to worry about the AI.
What can I do about the candidate screening process?
Get with it! The reality of the situation is that technology is growing exponentially, and it will continue to do so. It may seem unfair to some of you that the AI technology isn't as forgiving as we would like them to be or that it feels awkward to schedule an appointment with a computer, but if we think critically, we all know that nothing can stop progress. HireVue is just one example of software optimizing the Human Resource, Project Management, and Administration departments of companies worldwide. The best thing we can do is get with the program, make the necessary adjustments, and carry on. Luckily we have tools like Upkey to help us navigate the changing job landscape. 
How can Upkey help me?
Upkey is your complete career building resource. We have special designed a Resume Scorer to help polish your resume and ensure it passes the AI's system and gets you to the first round of interviewing. We also have a Job portal at hand to make sure that you have jobs and internships available at your fingertips. No one has been this confident applying for jobs in a while. Not sure what jobs to look for? Check out our other article "Career Options Based on Your Myers-Briggs Type."