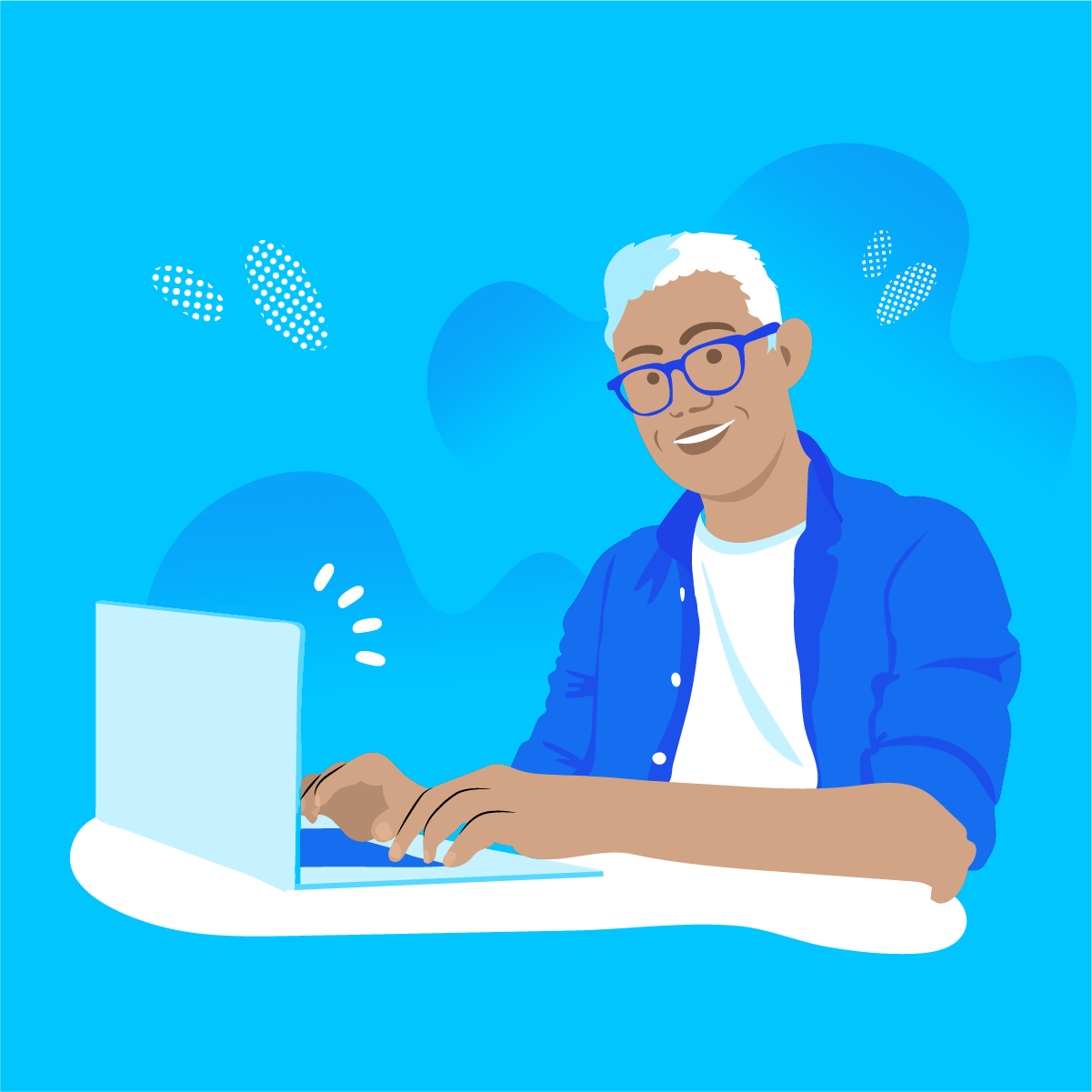 Upkey student with big dreams and an impressive worth ethic to reach them
Gaston Dana is an Upkey student who is also the founder and CEO of esports team DNAnuals. He is passionate about computer science and is currently building his own gaming organization.
Although Dana is new to Upkey, he's learned about entrepreneurship and is enthusiastic about continuous learning. Currently, he's studying HTML, Python, and JavaScript proficiency. Dana is excited to share his experiences, dreams, and motivations with Upkey:
Who is your biggest role model?
Role models can come in many forms, it just depends on the moment. However, for me, my role models have to be my parents and how they handle their day-to-day life. When I was younger my brother was one of my biggest role models.\
What are you most passionate about?
If I had to narrow it down, I'm most proud of my tenacious work ethic. I have several projects that I'm currently in the middle of at the moment. Being proud of my portions of accomplishments that range in different aspects of technology, esports, gaming, health, family, and more allow all that to come easier when my work ethic is up-to-par. Work ethic is the true fuel behind all of my passions and ultimately forms my happiness.
What professional goals do you have for yourself?
Several professional goals I have are to first scale my esports start-up, create a platform for my projects to become a reality whether they are focused on business, non-profits, education, and community. Of course, I plan to approach these goals accordingly and do what it takes to propel the network I've created, establish my connections for growth, and self-improve in my life as well.
How are you planning to reach these goals?
I plan to pursue educating myself, grow my network in the related fields/industries, and continue my educational journey whether in life and/or academics. Also, surrounding myself with people who have similar ambitions or mindsets is an aspect that is important to me.
Where do you see yourself in five years?
In 5 years I see myself creating a pipeline into public schools, colleges, and the professional sector with my first start-up. Which is an esports start-up, I plan to create an infrastructure that can easily monetize the industry in which it is used to monetizing and even create new revenue streams for the esports industry and others. I also plan to have at least 3 more projects turn into a start-up and follow suit to the ambitious goals that I've created with my first.
What advice do you have for other students?
If I can advise other students anything it is to keep level-headed no matter how much you accomplish. Surround yourself with people that help complement a comfortable environment. Creating out of angst and pressure can lead to many things. For the long term, being comfortable in an environment can lead to so much more.