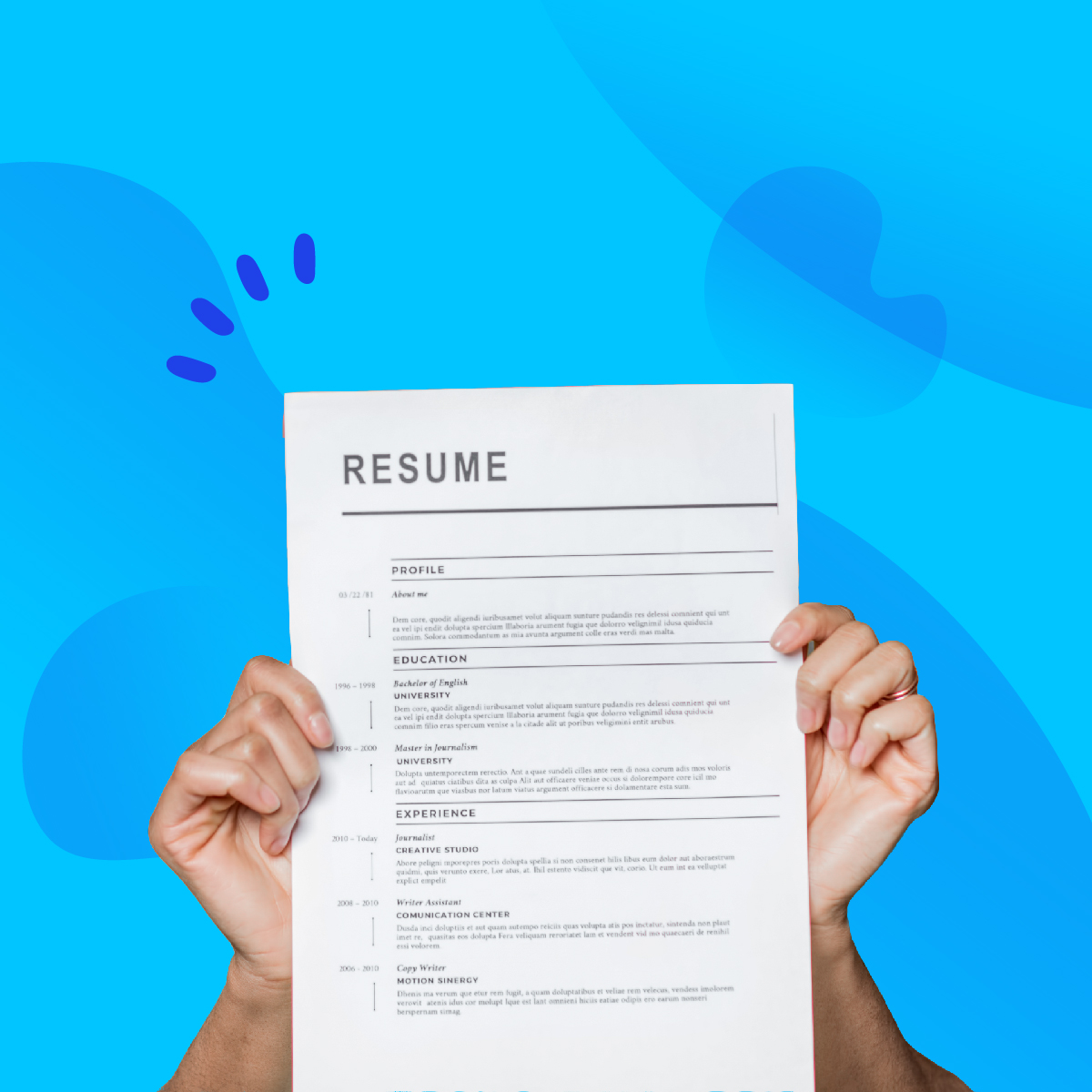 Resumes are the first step when it comes to securing the job you want. For any given job opening, the hiring managers are overwhelmed with applicants' resumes. Since hiring managers only have limited time to spend reviewing resumes and interviewing applicants, crafting a stellar resume plays a key part in improving your chance at securing a job.

To make sure your resume lands at the top of the pile, here are 5 tips to help you differentiate in your resume creation:
1. Include Your Interests
Having a section on your resume that includes your interests is a great way to differentiate yourself and tell recruiters a little bit about yourself.

When listing some interests on your resume, don't feel as though they have to align with the job description. This is a place where you can go outside of your professional interests and list some hobbies or activities you enjoy.

Additionally, it can serve as a great conversation starter in an interview. Some examples of interests include:

Basketball
Yoga
Movies
Video games
Knitting
This shouldn't take up more than one line on your resume. Use our easy-to-use Resume Builder to add interest to your resume and make sure it stands out.

2. Be Concise
While interests can set your resume apart, it's hard to stick out if you don't have compelling, substantive writing to go along with it. Cut out any outdated information which makes your resume lengthy and dull. It serves as a hindrance to getting to your desired job, and recruiters will find outdated content irrelevant.
Making your resume sound professional, clear, and precise is the key. Try talking about your achievements, contributions, and experiences in each role you've had.
3. Add Credibility
There's more to your resume than just words and style. Utilizing data and tangible results will provide evidence of success that will set you apart even further than content and format can. We all know that numbers have more power than words to convey success rates.

Your hiring manager doesn't just want to know that the project you did was a success. What they really want to know is quantifiably how you measure its success.

Use numbers to highlight profits, growth rates, and revenue increases. List stats that encapsulate your successes. Let yourself shine.

4. Precision is trendy
Hiring managers are always looking for the best possible fit for the role and will analyze all aspects of a resume to determine the best fit. When constructing your resume, highlight experiences that are most relevant to the job you're interested in. You don't want your employer to think that you can't figure out where you want to be.

5. Use Hyperlinks!
Now that the world is technology-centered, it's important for your resume to be more connected to the world. When assembling this part of your resume, add hyperlinks to your professional accounts, especially LinkedIn, Behance, Dribbble, Github, etc.
NOTE: Do not include your LinkedIn URL if your profile is unfinished, and don't include any personal Facebook, Instagram, or Twitter accounts, except when it is relevant to the job application. If you have a relevant portfolio, definitely include it.
Be careful that any social media you do link is professional and relevant to what you do.

Upkey Tip: Use bit.ly if you're linking a portfolio or website with a long, complicated link to shorten it and make it more presentable.

Bonus Tip … Try Upkey!
At Upkey, we offer you more than just basic advice or cookie-cutter templates. We will help you generate a beautiful, well-written resume that is tailored to wow prospective employers. 
Upkey's FREE and interactive learning programs are the most powerful tools to help you build your professional image and develop your personal brand. Our online services can help entry-level professionals become more confident, polished, and ready for the professional world.

At Upkey we make sure you #arriveready.

You're not alone in this, check out Upkey.com for more information.