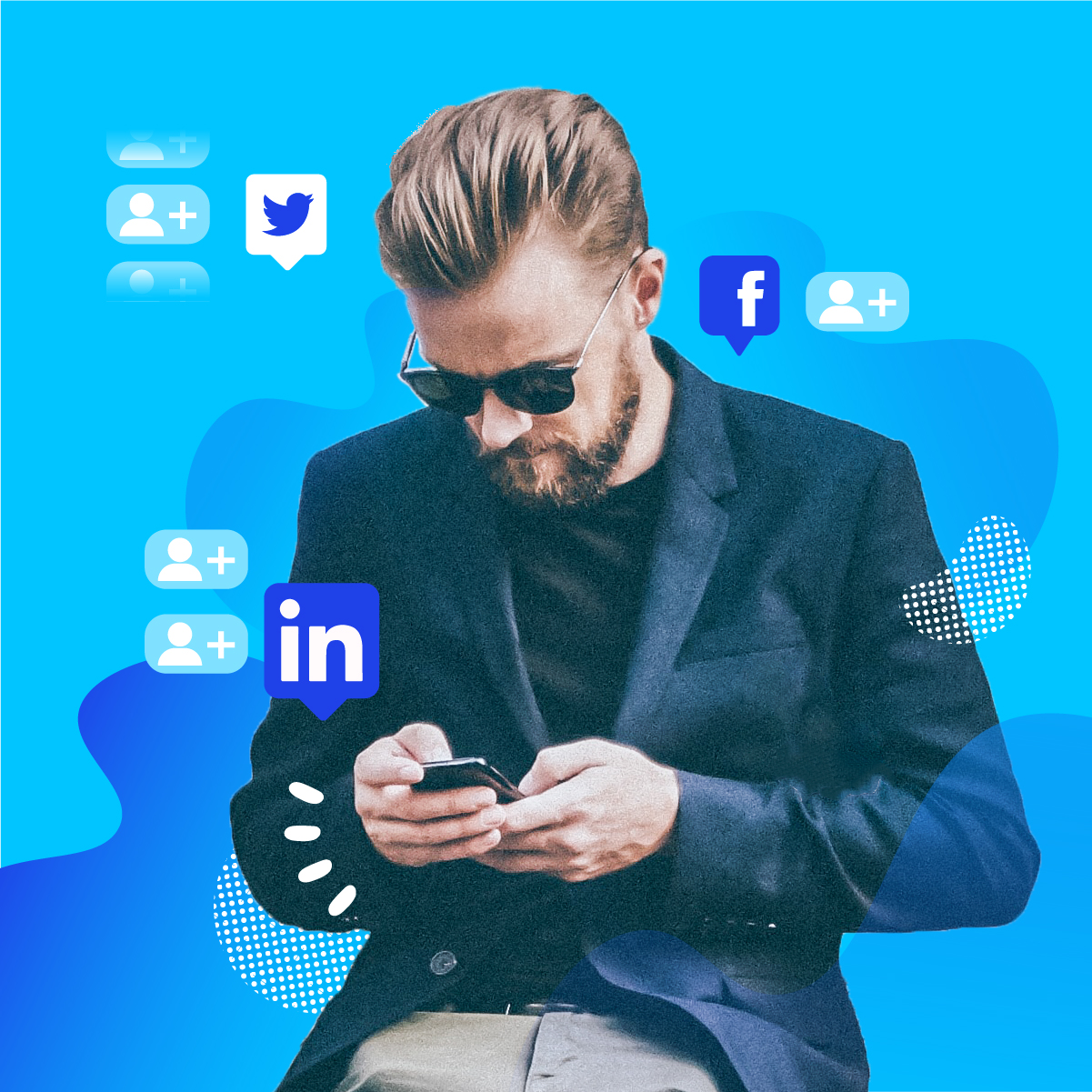 So you've created a LinkedIn account. Maybe you've built a personal website and even uploaded a portfolio. Good job! You're off to a great start. But if you really want to leverage the power of social media for a job hunt, you need to go beyond the basics.
With the right strategy, you can highlight your skills while also creating a professional persona that stands out from the crowd.
Hence, how do you take your social media job hunt to the next level?
Make connections, do some research, and above all, outline a strategy so you can track your steps and create a stellar social media job-hunting strategy.
Here are our tips to help you get the most out of your social media job hunt:
Become an Ace at Networking
At the end of the day, when you are looking for a job, who you know may help you much more than anything else. In fact, according to a recent study by Payscale, almost 70% of jobs are found through networking.
Don't know anyone in your chosen industry or feel a little shy about approaching strangers?
This is where social media can help because some platforms are designed to foster communication between people, even those that do not know each other in real life.
When using social media to network, consider the following:
Don't reach out until you have created a professional profile that tells your story and enhances your "personal brand.
Start by friending, following and connecting with people you already know and asking them for recommendations of other individuals you should contact.
Look for thought leaders and experts from your chosen profession. Follow them, ask them questions, share their content.
As stated above, join groups (and forums, including SubReddits) to find like-minded individuals.
Create a rapport: share content, send messages, like posts and updates. Treat potential contacts the way you would an acquaintance. Don't get too familiar, but build a foundation for contact.
Hit the Library (or at Least Google)
In general, research is an essential element of every job search. You need to have a well-developed understanding of the industries and companies that interest you and you need to know which skills and experience are most coveted by those employers.
Thankfully, social media can help you dive deep into the company culture while also giving you a fairly accurate portrait of the types of employees that thrive at those organizations.
As you use social media to research potential employers, you will want to follow these strategies:
Check Glassdoor for reviews as well as sample interview questions
Try Twitter for specific marketing efforts or announcements about new products or hires
Go through Facebook to get an idea of how the company interacts with employees and the community
On LinkedIn check for articles or comments from members of the executive suite or HR
Use Instagram to get a sense of whether or not the organization targets a specific demographic when seeking new employees
The Social Media Job Hunt Toolbox
Hashtags, RSS feeds, even IFTTT can allow you to keep tabs on a company's social media efforts. This will allow you to receive notifications about new job openings or other developments in your industry.
It may also make sense to interact with a company on some of their platforms. So go ahead and retweet, share, "like," or comment on social media posts by your favourite companies or specific team members.
Final Thoughts: Social Media Job Hunt 101
The information you glean from these platforms will give you a solid foundation for both your initial application and if you get called in for an interview.
In your cover letter, for example, you can highlight the skills or experience you have that align with new products or services.
While in an interview, you can mention an article written by the company president or how you were impressed by the companies support of local nonprofits.
Companies are always on the lookout for well-informed and proactive employees. Spending just a little bit of time on their social media platform will give you a well-rounded picture of the company and allow you to speak authoritatively about the organization.
By being proactive and interacting with companies on different social media platforms, you can establish a preexisting relationship. These connections can help you get the inside track on future employment opportunities and even allow you to broaden your network by adding contacts.