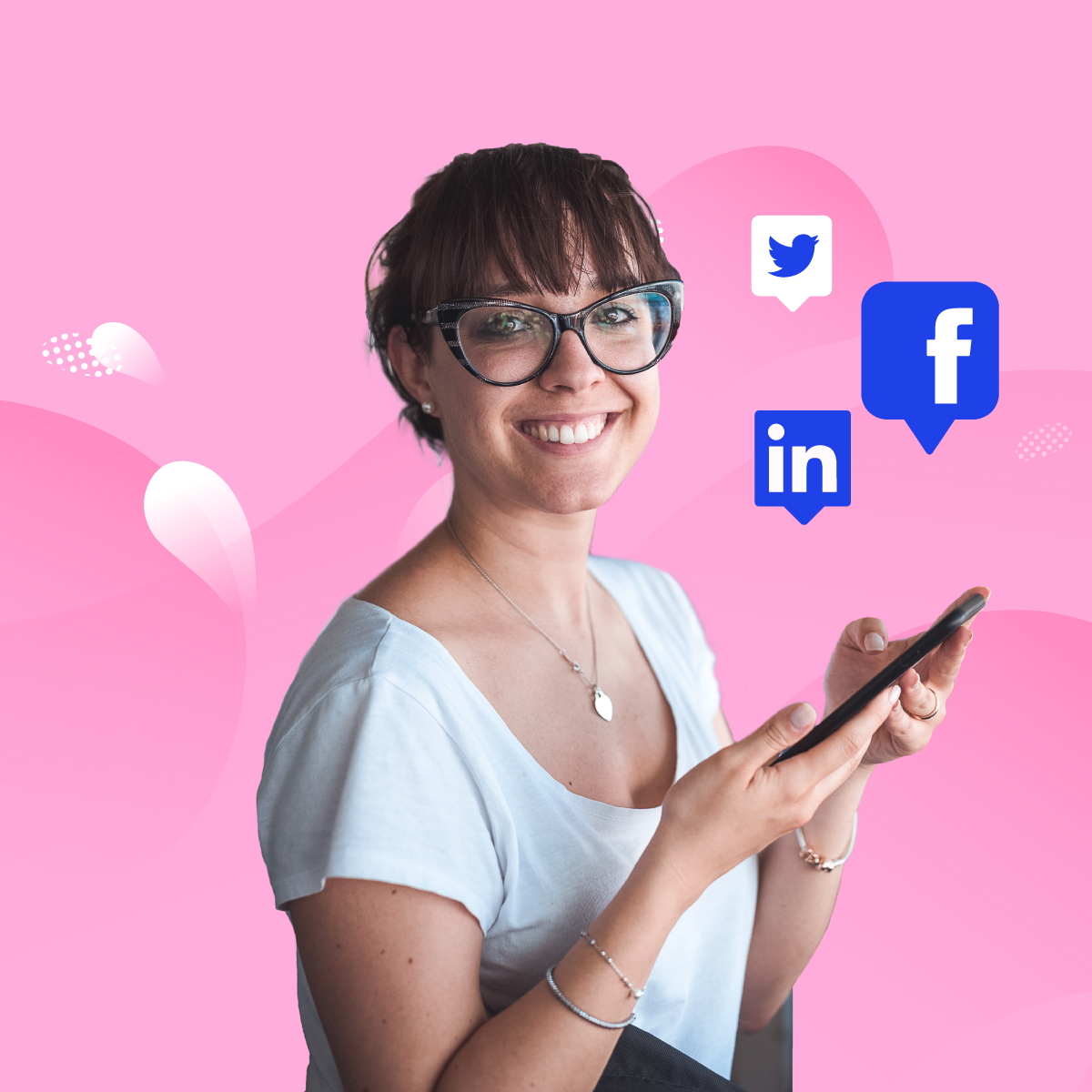 Why embark on a social media job hunt? Because in a world where everyone seems to live at least half of their life online, social media has become more than a pastime – it has become a tool and a resource. This is especially true for job seekers who are just beginning to embark on their careers.
Social media allows you to maintain a presence online that will not only allow companies and recruiters to find you, but provide you with a space to showcase your skills, talents, and experience. Social media is now so ingrained in our lives, that it is sometimes easy to treat it casually, but when it comes to job hunting, you should use social media carefully and strategically.
Create A Professional Social Media Persona
Your online presence needs to establish you as a skilled and capable professional. Almost two-thirds of employers use social media as an initial screening tool to weed out candidates. In fact, almost half of all job seekers lose out because a recruiter or prospective employer found something objectionable on a candidate's social media account.
So how can you make sure your social media presence paints the right picture of who you are?
Clean up any current social media profiles: remove anything controversial, including anything related to religion, politics, or sex.
Google Your Name: run a google search for your name (in quotes and with your location if you need to narrow down the results). If you find anything questionable, make every effort to have it removed. Remember, if you found it, so will your prospective employer.
Get Photogenic: Add a professional photo to your online profiles.
Spruce Up Your Bio: If a bio is available, add a link to your LinkedIn profile, website, or online portfolio.
Up Your Privacy Settings: for any social media platform you intend to use on a strictly personal basis, set your privacy settings to the strictest options available and cull your follower list so your updates, photos, and other shared content is only accessible to a limited group of people.
Pick the Right Platform
When it comes to social media, you have a lot of options, but when it comes to the job hunt, a limited scope will actually be more effective. You do not need to establish a professional presence on every platform. Instead, do some research to find the social media environments that make the most sense for your chosen profession.
When choosing a social media platform, consider the following:
Appearing on too many platforms creates a scattered online presence that is hard to control.
LinkedIn will most likely be your primary career-based social media platform, but before you invest too much time, make sure it is being used by your industry. For example, many universities and non-profits limit their appearance on LinkedIn, so if you are hoping to get in front of the hiring team for those types of industries, LinkedIn may not be your best choice.
Don't discount Facebook groups. There are plenty of professional Facebook groups, especially for freelancers, that include job listings and comments/articles from thought leaders in a specific industry. Facebook groups can also help you expand your network and reach out to potential bosses or mentors in a more casual setting.
Build a Brand: Once you choose your primary social media platform, use it to build a personal brand. You can do this by creating a blog, sharing articles of interest, commenting on content posted by companies or thought leaders, etc.
Be Vocal About Your Job Search
Finally, be brave. Social media is the perfect avenue for establishing professional relationships and finding employment opportunities. These platforms were created to share information, so be bold: let everyone know you are looking for a job. Ask for suggestions and referrals. Make it clear you are looking for work. Broadcast your skills and experience, and follow up with any potential employment opportunities. Social media can help you branch out into entirely new realms and connect with people you might not ever meet otherwise, so spread your message as far and as wide as you can: the reward will be a mountain of possibilities and (hopefully) finding the job of your dreams.