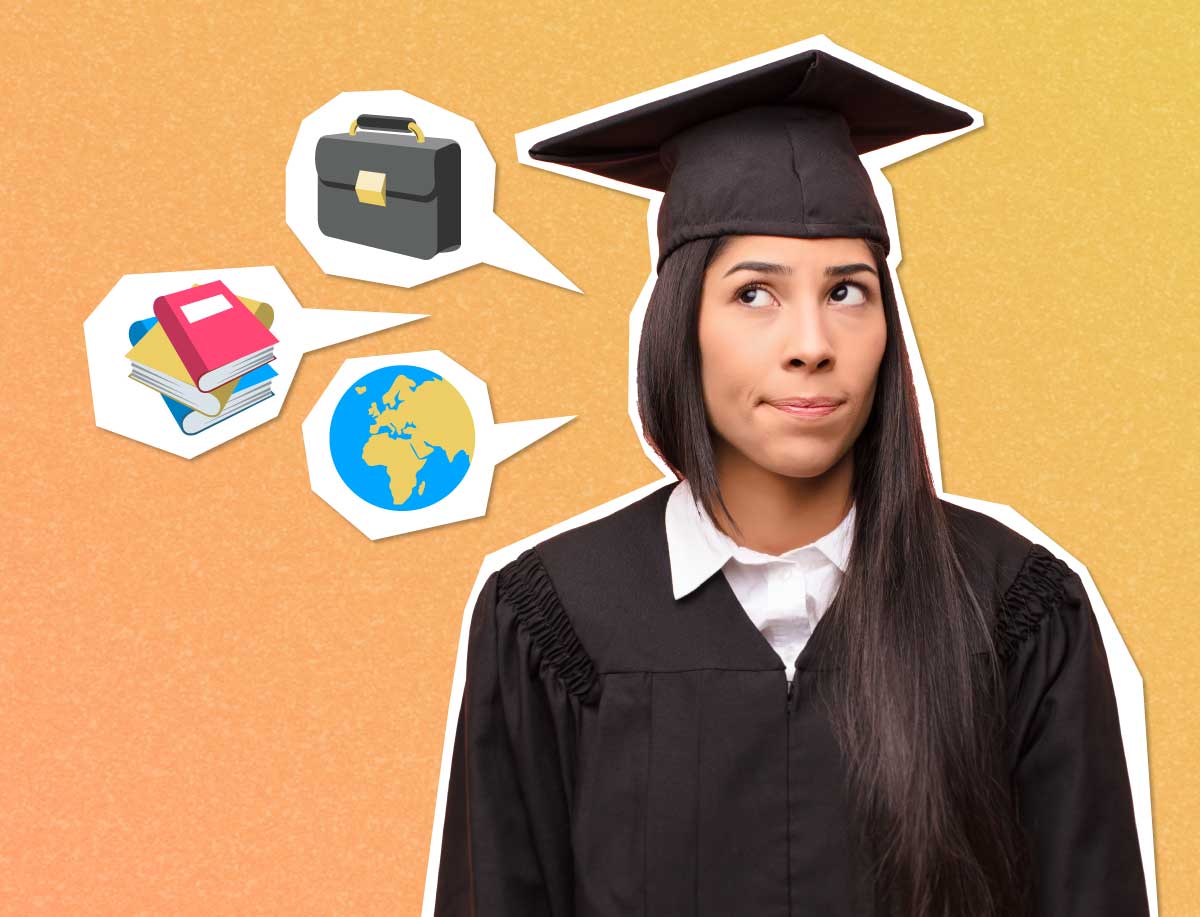 Graduation is just around the corner! Yes it is super exciting, but some people may be a bit apprehensive because… what comes next? By exploring yourself, setting up good habits, and lasting solutions to old problematic behavior, you are putting yourself in an incredibly favorable position for the rest of your life. Being in your 20s is about exploring who you are and becoming the best version of yourself. Here are a handful of habits successful adults adopt and want you to, too.
Prioritize Yourself
There are so many different ways to go about this, but its essence is to focus on bettering yourself post graduation. This means becoming the person you've wanted to be, a trial and error of jobs, hairstyles, and healthy routines until you find the right puzzle pieces for you. Your 20s are meant for trying a bunch of hobbies and vibes until you discover the right combination of things that make you feel like you. Things you should be trying to figure out to get a successful head start are:
Getting used to making a schedule.
Planning out your meals.
Figuring out a way to incorporate some form of exercise into your week.
Plan to Get a Summer Job or Internship
This may sound like a bummer, but you form an incredible niche bond with your coworkers when you get a job. This also pads your resume, which boosts appeal to recruiters especially after graduation. Even getting a part-time job at a coffee shop is better than blank spaces on your resume; having proof that you can be responsible, timely, and professional is enormous. Upkey's Job portal is available, with over a million internships and entry-level jobs waiting for you to apply. Filter by field, type (part, full, or internship), and even location. Applying couldn't be easier, especially having it all in one space. Also, don't forget to talk to your parents and see if they have any friends looking for a lab tech, secretary, or office admin. You have so many resources around you that it's not even going to be challenging.
Create a Vision Board
I know what you are thinking, and no, it doesn't have to be a literal vision board (though there is subconscious power in creatively manifesting your future). Planning for your future is never a scary thing. Having your goals laid out before you maintains your motivation, gives you a visual representation of your purpose, and keeps you grounded when faced with many opportunities. Even ideas like "I want to have a house with a yard, one day" is a GREAT thing to know. For one, it means that you would like to have a stable income, you plan on hosting a lot in your future, AND that you don't want to rent or own a condo. To be successful in planning your future, you have to be open-minded to change your mind and get to know yourself better. Looking for career inspiration? Check out our latest Career in Progress article.
Identify Problem Areas
Speaking of getting to know yourself… what makes you feel unaccomplished? Is it your procrastination, your crippling social anxiety, terrible spending habits? You can start with simple things, reflect on life before graduation, what are some things you wish you could change? Being in your 20s is finding those problematic areas in your habits, identifying ways to overcome them, and then finding a solution that fits best in your life. Comedian Taylor Tomlinson summed it up perfectly: "Your 20s are an opportunity to fish trash out of the lake before it freezes over." The beauty of living in the 21st century is so many resources and opportunities to confront and overcome things holding you back from your full potential. Online mental health resources, alternative lifestyle coaches, and meditation apps are all available for you to explore and figure out which one fits best in your life.
Reward Yourself
Do it all the time. You don't have to go through tribulation to deserve a cookie; that is an incredibly outdated and destructive mindset. You have to have a balanced attitude towards working since we are much more than the work we produce, and to enhance the production of our work, we much treat ourselves well. Rewarding yourself has many facets and can depend on what you are doing. You can reward yourself with a gummy bear after each chapter of a book, take a long bath after an even longer day, or go to the gym and do your favorite routine. Decide what feels the best for you and do that; that is the point of a reward.