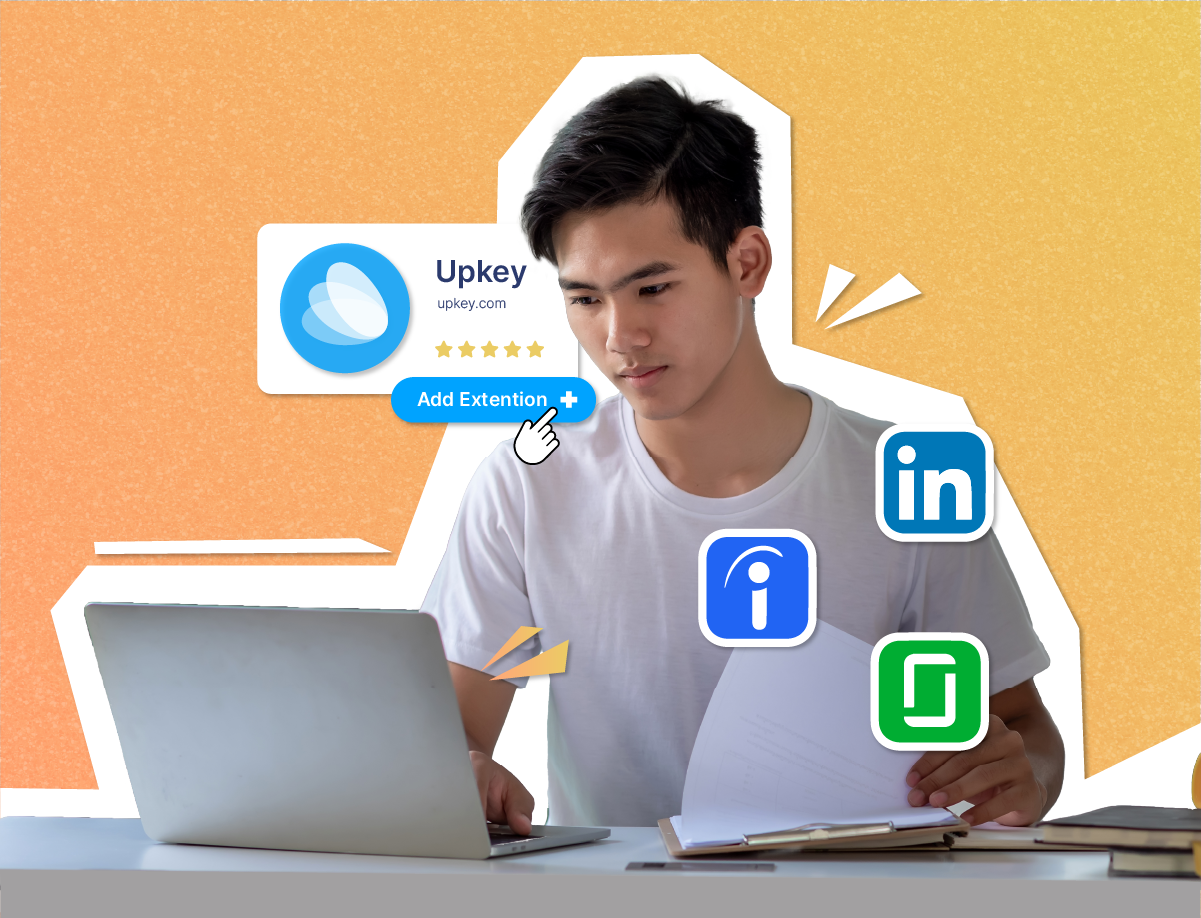 Introducing the Upkey Chrome browser extension, find out how to improve your resume quickly by following the steps below.
Here is the easiest way to see if your resume fits the job you are applying for and how to improve it.
Installing and setting up the extension
The first step to using the Upkey chrome browser extension is to make an account on our website; you can sign up for free at the following link.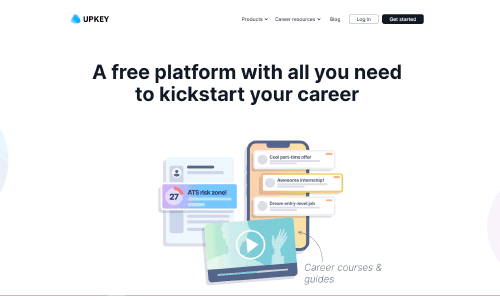 After signing up, upload your resume, drag and drop an existing resume or create a new one by following the steps on the application.
Once your resume is submitted, you can install the browser extension from the Google Web Store.
Press the "Add to Chrome" button, and Google will do the rest of the work for you.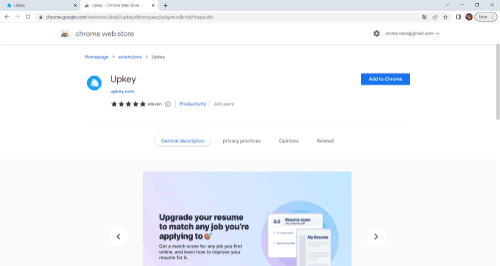 Next up, find a job you would like to apply for on a website like Linkedin or Glassdoor.
You will see the Upkey logo in the top right corner of your screen; press it to connect your Upkey account with the extension.
The perfect resume for the job
Now you are ready to beat the ATS bots!
Simply select any job listing, click on the upkey logo in the top right, and compare it with the job listed.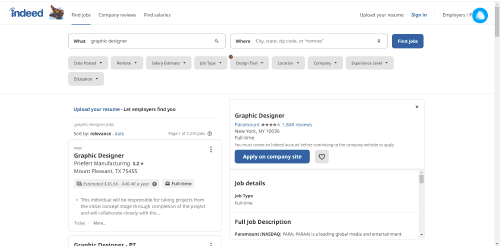 You can change the resume and see how your other resumes compare at any time.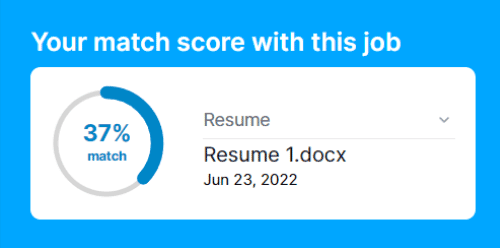 We have made an entire tutorial on how your resume score works for you.
Here are some tips on how to improve your resume score
First, read over the suggestions you got. If you scroll down on the page, you'll see a list of potential problems our software found on the file you submitted.

This could be an issue with the file type, a lack of important information, or other errors that could set you back in online applications.

You can improve your resume by pressing the "Improve resume on Upkey.com" button, which will lead you to our site; click the chat bubble in a blue circle in the bottom right corner of the homepage to chat with an Upkey representative. We're here to help you put your best foot forward.
Finally, edit your resume based on the suggestions and resubmit for a better score!
There is always more room for improvement, and this tool makes it easier to achieve that improvement. Go out there and use it to the fullest; we are here to help, so feel free to contact us at Upkey.com.