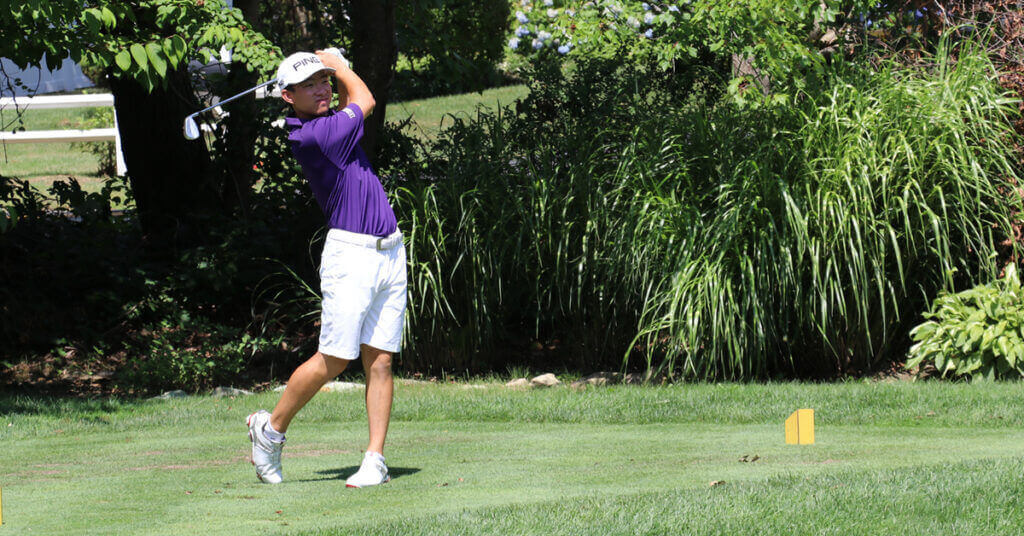 Balancing summer work with D1 training
Being a student-athlete in college can feel like a job in itself. From early morning practices to traveling on the weekends–while juggling school and social life–there simply isn't time to think about much else.
Stereotypically, a sacrificed aspect of these student's lives is career preparation.
After having conversations with student-athletes who compete in collegiate sports at a variety of levels and schools, it's clear that they prioritize advancing professionally with the limited free time that they have.
Full-court press
Specifically, during the summer, many student-athletes feel as though they are at a disadvantage from developing professionally.
Most of their peers can get internships or jobs which take up a significant amount of time. For athletes who have summer conditioning, this makes holding a position during the summer months difficult.
"We dedicate so much time to training and school. There is often less time in our schedules for career development opportunities," cross country runner Rachel McCardell said. "Oftentimes student-athletes are behind in the job search when compared to normal students because it simply wasn't 'on our radar' while in school."
Double-headers
Some sports allow athletes to train on their own during the summer. This flexibility allows students to have time for professional development. However, doubling up on training and work requires a busy schedule that can be physically and mentally exhausting.
Georgia Tech track athlete Gillian Filer, for instance, can fit in her workouts around a part-time job as a yoga instructor.
"My summer training would not conflict with it because running is on your own time," Filer explained.
Although Filer can manage this schedule, she's up early each morning, running for miles, before showing up to work.
Similarly, Detroit Mercy track runner, Alison Sherman, is able to balance an extensive engineering internship with her summer training.
Most sports aren't so lucky.
Collegiate baseball players are typically expected to play baseball for a summer league to maintain their skills and get noticed by MLB scouts. For Northwestern baseball player, Jack Dyke, this means about five games a week and daily traveling.
Although he was unable to get a traditional summer job or internship, he is still spending his summer advancing in his desired field: professional baseball.
D1 golfer, James Imai, wants to continue his sport professionally by competing in the PGA tour. Therefore, he is spending his summer competing in tournaments around the country. Despite his athletic commitments, Imai can fit in a job caddying at a country club since its hours are flexible and it still gives him golf exposure.
In it for the long run
Northwestern lacrosse player, Leah Holmes, has three summer jobs coaching lacrosse teams. Although she isn't sure what she wants to do for her career, Holmes is confident that by navigating her summer work and training schedules, she's be preparing for juggling future workforce responsibilities.
"These jobs make my training easier because I can easily work my training around coaching and the people I work for are very flexible with my training schedule," said Holms.
Although collegiate sports can cause a time conflict for some students in terms of formal career preparation, they can also provide students with skills that will help them professionally.
"I think student-athletes develop skills that leave them more prepared to enter the workforce," Dyke said. "But many student-athletes have less real work experience from a lifetime of summer athletics and traveling for sports."
Teed up
This balance of athletic training and formal training is something that Cornerstone basketball player, Danielle Hopkins, believes can go hand-in-hand.
"I think athletes are more prepared for the workplace because they have better time management skills," Hopkins said. "They also have better communication because they have worked with a team for most of their lives."
For Hopkins specifically, training for basketball in the summer is providing her with experience for her hopeful career: coaching collegiate basketball.
Likewise, Northwestern cross country runner Kayla Byrne has noticed her soft skills develop during the school year in addition to the summer.
Time management, teamwork and communication are all skills that student-athletes master to excel in the classroom and field.
"I want to be a doctor and that means long hours and a lot of school," Byrne said. "Being a student-athlete helps give me a productive routine and forces me to be responsible for time management skills I don't think I would learn so quickly."
Considering the workload, both physical and mental, that student-athletes manage during the summer, their carved out time to develop professionally is impressive.