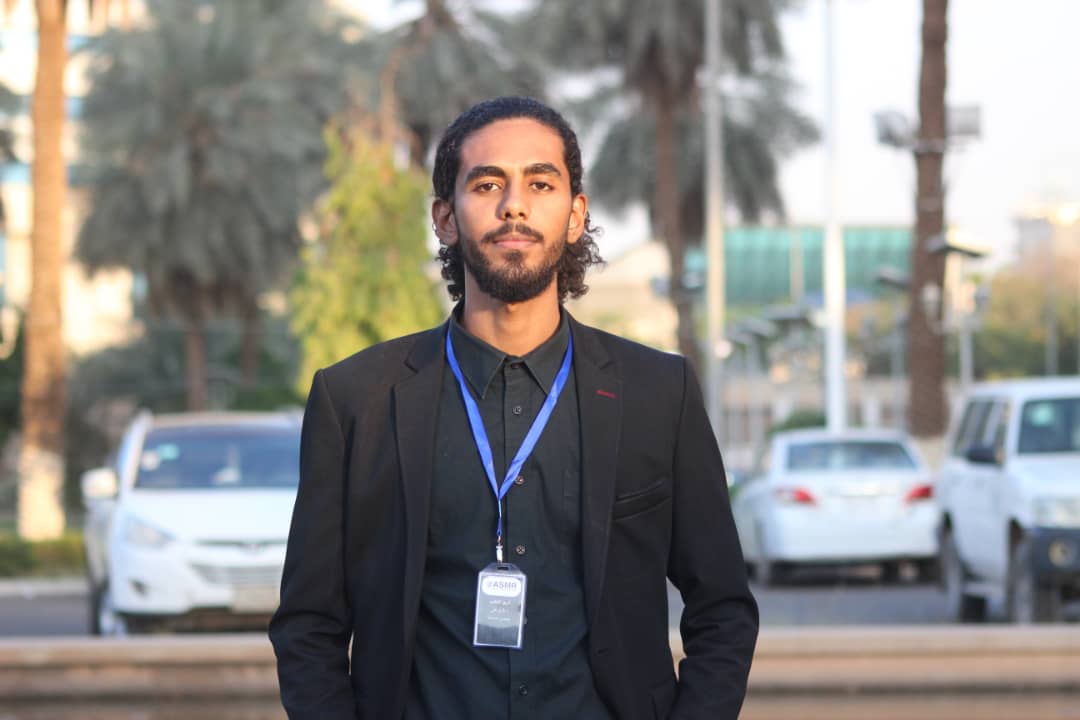 College student is inspired by other's stories of resilience
Tariq Ali is an Upkey student from Sudan, Northeast Africa. Although he grew up in a low-income area with limited resources, he has stayed focused on his goal to become an entrepreneur. He is inspired by professionals who have also overcome economic and social barriers to find success.
Ali is studying Geomatics Engineering at the University of Khartoum and is part of Upkey's Summer VIP where he feels he's become more prepared to accomplish his goals despite his difficult circumstances.
Embrace your downs, learn from them, make your failures the blueprint to your success.


Tariq Ali
Q: Who is your biggest role model?
A: As of this moment, I would say that my role model is the NBA Star, "Giannis Antetokounmpo." This man started playing basketball just to help his family. [He] tried to get them out of their struggle, he and his brothers faced a lot of challenges when they left Africa to have better opportunities. His mother used to be selling food on the streets, He and his brothers used to wear the same basketball sneakers for games.
By putting in great effort, discipline, and having a very strong will, Giannis became an NBA champion. He's a huge inspiration to me and a strong example of great will and determination.

Q: What are you most proud of?
A: I would say that I'm actually most proud of myself. [I'm] living in such difficult economic conditions, in a city that you can roughly have electricity for half a day, being a part of a low-income family–that I'm also very proud of. [I] work more than one part time job to be able to afford my university tuition fees, but still hold on very strong to my dreams and ambitions. [I] never give up, even through the toughest situations, so I can undoubtedly say that I'm extremely proud of myself.

Q: What are you most passionate about?
A: Since I was a child, I loved computers and software as I used to stay up on my computers for hours and not get bored at all. I started learning more about software and [started to] develop a passion for it.
[When] I applied for University, I hesitated between applying for computer sciences or Geomatics…[ultimately choosing Geomatics]. As I was pursuing my BS, I focused on computers and I found my [calling] in Remote Sensing & Geographical Information Systems (GIS), because I was also great with visuals and satellite imagery processing.

Q: What professional goals do you have for yourself?
A: I am currently a fifth year Geomatics engineering student. I think [I'll] create a business related to my favorite field (Geographical Information Systems) and becoming a great Entrepreneur. Finishing a Master of Business Administration at a respected University would be my top goal.

Q: How are you planning to reach these goals?
A: I'm planning to reach those goals through dedication and motivation. I'm eager to put hard work and great devotion to what I'm doing, build a great work experience, acquire good connections with the experts in my field, [and] develop my skills level under outstanding mentorship.
[I also want to] hear more stories from successful entrepreneurs [who had] difficulties, how they dealt with them, and what they learned from them to make better both professional and life decisions.

Q: Where do you see yourself in five years?
A: I see myself as a successful business owner who's open for new challenges and willing to learn more, with a great success story to inspire people. I aspire to be someone who people want to be like, a role model.
Upkey's Summer Internship program is a great environment for fast learning, It's like the fertile soil for innovation. I made a lot of connections through my journey, got to make new friends from diverse backgrounds and hear some of their stories–that was quite inspiring.

Tariq Ali