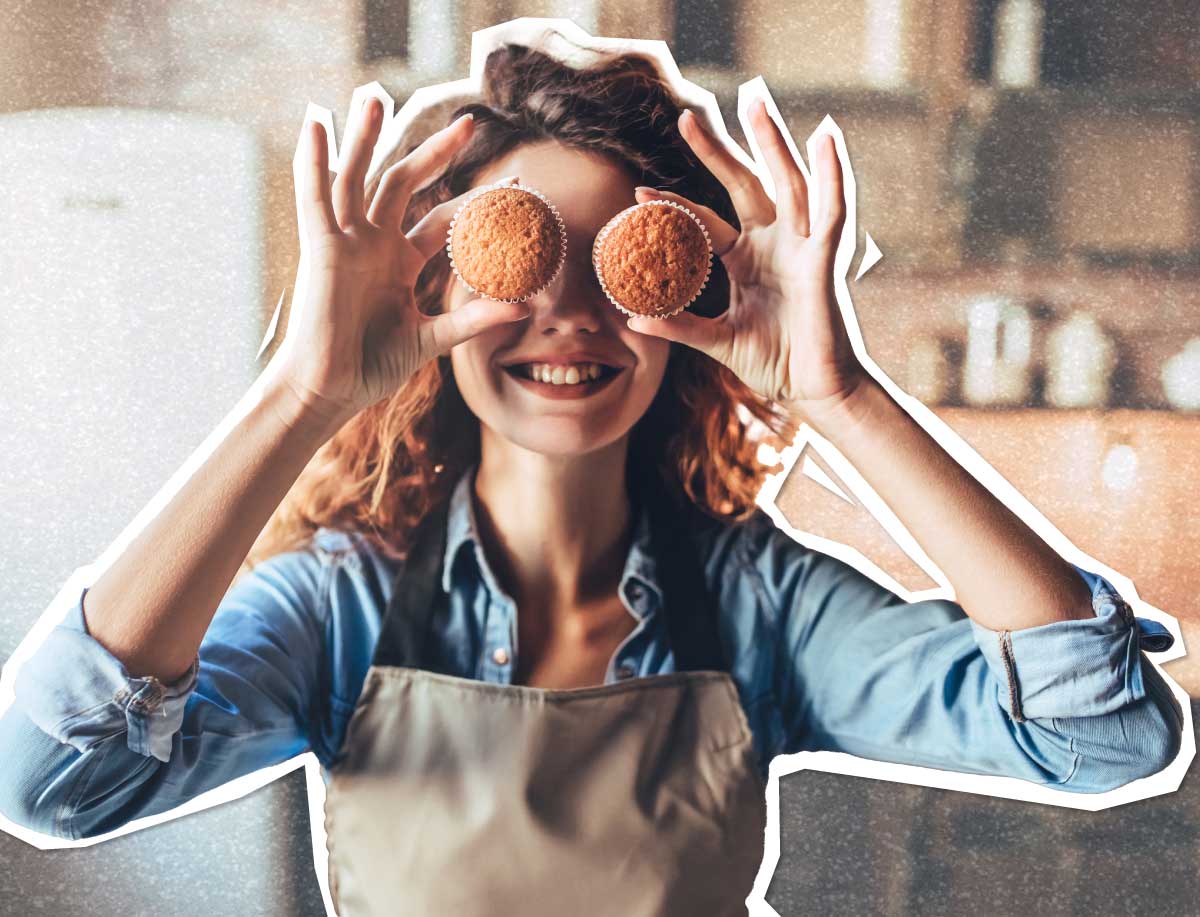 We all know that taking care of your mental health is essential for sustaining one's ability to learn and grow. But do we all know what that recharging looks like? I sometimes have difficulty distinguishing what a healthy relaxation is and what is just comfortable yet draining. I've found participating in your hobbies can make for equally fun and restful moments.
Why Hobbies?
Having a hobby is a great way to get out of your routine while still learning something new, honing a skill, or getting a person active. Because of this, your mind feels productive while also indulging in a fun activity. Getting those few hours of regenerating will help manage stress and give you a boost of energy to go about your week.
I love being creative and having the space to exercise that; I also have anxiety which means while I have a project, I need it to be something I can get lost in and not worry about the final product. How in the world do I do that? I started baking. Simple things at first, I followed the recipes and got the basics down. Now, I am exploring a wider range of things, crafting my own versions of recipes, reverse engineer bakes I enjoy. This is an easy, long-term, and fun way to organize my head and get a few hours of charging.
What is a Hobby?
Hobbies can be many things: baking, sports, reading, knitting… etc. A hobby can be a whole host of things, but it is engaging in activities outside of any obligations or expectations for relaxation to boil it down. If you are interested in football and you may want to look more into playing because your friends play, that doesn't necessarily count as a hobby because it's not of your own personal interest. You are invested in your friends, and they are invested in football. But, if you are interested in soccer and your friends also happen to be playing, that does count. Anything can be a hobby if you are honest and intentional about deciphering which.
The New York Times has a beautiful article in where they detail how, as adults, you can find new hobbies. Here are a few of their tips:
What is something you've always wanted to do?
Look at your childhood (for inspiration).
How do you like to spend your time?
Take a class or a lesson.
I recommend visiting their article because it details how you can apply these points to yourself. They also bring up how your everyday activities can be hobbies by reframing and combining. Reading, for example, you may love reading and get lost in a book, so maybe you look into 'collecting rare books, or make it a point to explore independent bookstores.'
Baking is a hobby for the Holidays.
With everyone being home for the holidays, it is essential to give yourself the space to practice those hobbies. Baking, I've found, is one of those perfect moments where people will generally leave you alone but will always ask you to join. Meaning, if you need space, you can have it, and if you want to capitalize on spending time with your family while getting those all-important hours to recharge, you can have that too. And, ultimately, you end up with either delicious food or a hilarious story to tell.
Baking is an incredibly complex, rewarding, and detailed creative hobby perfect for the holidays. It is fun to add your own flair to recipes, but honing in the basics to whip up a batch of cookies on the fly is so impressive.
Baking is also an incredibly diverse ecosystem that isn't just limited to cakes and cookies. Savory, gluten-free, sugar decorating, bread, cultural exploration, chocolate science, garden to the oven, food sculpting…there are so many niche places to grow into that I have to recommend it. More than that, it is also an excellent place to find a passion and either create a business or pursue a career path.
Upkey is here for you.
I am always amazed at how much can pile on my plate and cause me to feel overwhelmed. It's always a bummer to feel like I need a break rather than I want a break. There are so many times where I feel like I am finally in control of everything around me, and suddenly I am thrust into another long list of things.
Upkey is just an incredible resource because I can be productive, plan my own future, and know that I am not forgetting something in the process. Finding a job at the Job portal is a straightforward and personalized process. I can ensure that my application satisfies what recruiters are looking for with their Resume Scorer.
I can't recommend adding it to your list of tools while planning for your future this holiday. Make sure you want to spend time on your hobbies just as much as you need to by lessening your daily stress. Also, check out more articles in our Career in Process blog to find helpful tips and resources for your everyday.