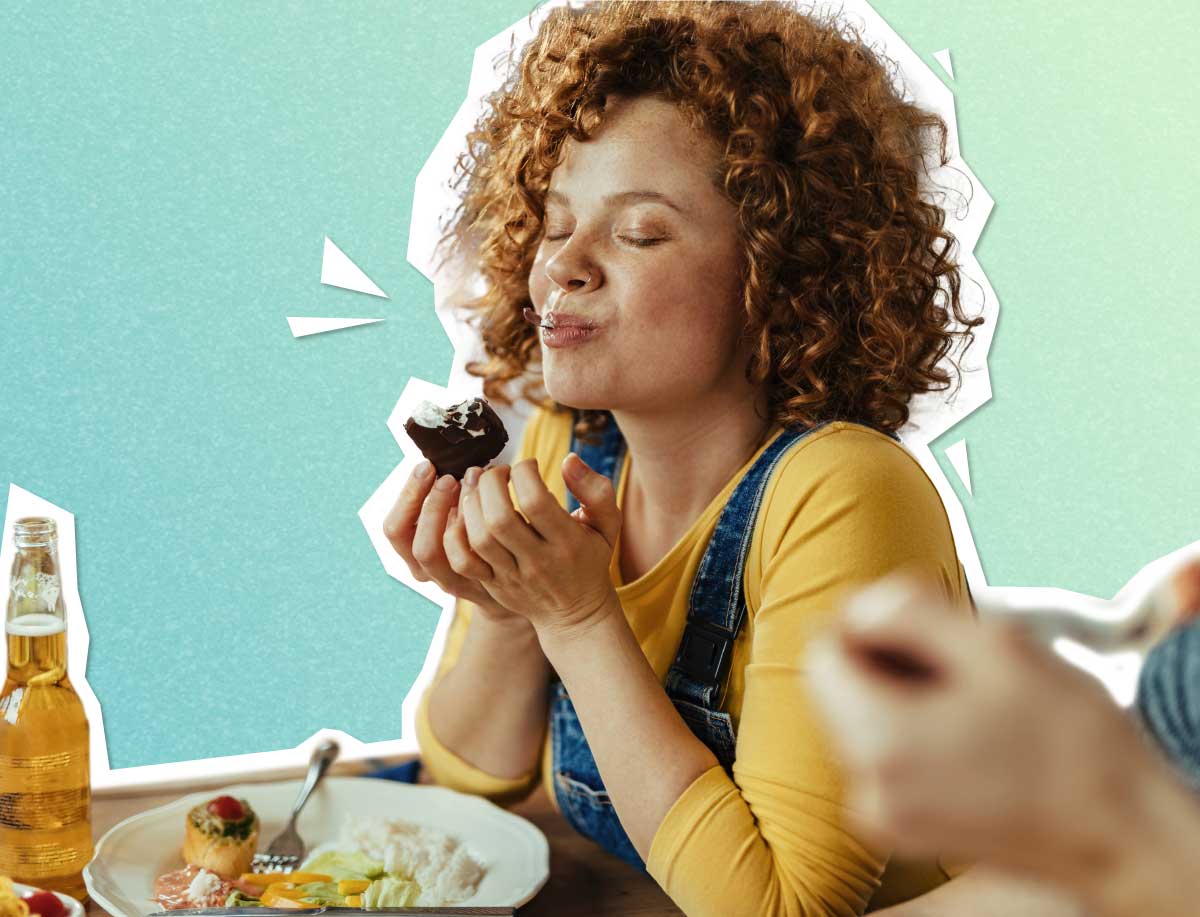 You guys, this article was so fun to write; the research alone was just wild! To think that many of these jobs didn't exist 30 years ago and just the trends in the last year caused a massive shift in the popularity of these unconventional jobs. More than anything, it has given me a whole new perspective on the range of jobs there are.
Sometimes it feels like we are limited by what we can do, then there are times like this where I am exposed to exciting, unconventional jobs. With new outlooks and goals in this New Year, I hope this list reveals you to look into possibilities you've never imagined. And, hopefully, find one you love.
Fitness and Nutrition Expert
The world is becoming more concerned with a holistic approach to life recently. There is a focus on mental, emotional, and physical wellbeing to tackle every day. Most people, though, don't understand the science that goes into the physical part. Being a fitness and nutrition expert is a few job. A Nutritionist (check out Nutritional Science in college), become a certified personal trainer, or even specialize in Sports Nutrition. These are overlapping subjects, meaning you could graduate with a Bachelors in Nutritional Science then become a Personal Trainer who is also a certified nutritionist. The wonderful thing is that this does not seem like it's a fad; people will always need advice on how to take care of their bodies properly.
Security and Privacy Hacking
Otherwise known as Ethical Hacking. If you have a passion for coding, this is absolutely a position you should research. There are so many companies now that are moving entirely automated systems. Between sensitive company documents, personal employee databases, and customer financial information, the need for cyber security is greater than ever. Cyber Security is not only a preventative position but a continuously advancing one since the information age is upon us and technologies are growing more rapidly than ever. Check out Cybersecurity Online classes, find an internship with our Job Portal, and try Coding/Computer Science in college.
Content Writing
Yes, exactly like what I'm doing. HOW COOL?! Everybody needs, has, and wants a website moving into the digital age. But you can't just leave it blank. Having a content writer lets you connect with your audience, understand what is going through their minds, and make sure you have the right messaging throughout your platform. Content writers are in high demand with so many new influencers, thinkers, and innovative applications. It's a specific niche that incorporates Marketing and Creative Writing; I majored in Creative Writing because regardless of where I would occupy in the world, I have to be involved in writing. It is my passion, and I honed my skills, sought out opportunities, and am very appreciative to have this Job. Why don't you join me?
Sound Production and Engineering
We've all heard the joke that everyone now has a podcast? Well, most of those people don't know how to mix, master, level, and publish them correctly. Aside from the rise in podcasting, we have so many more screens, streaming platforms, YouTube influencers who need a helping hand. We do not want to slip back to the days of crunchy audio where we need subtitles. Let me tell you, just like with cyber security; this Job is only going to get more popular. Check out the most recent innovations in the technology world? With those automated room assistants (wink, wink, Alexa), TVs that respond to your voice, and dictation software for authors, we are going to need your brilliant mind on the case ASAP. Do you hear me?
Culinary Savants
In the past two years, if you haven't noticed, there are so many more outlets for figuring out how to cook. The Chef Show, food TikTok, BA, and Tasty's YouTube Page… so many more people are getting into cooking. And so many people aren't! Services like Blue Apron and Hello Fresh need innovative chefs to help develop new recipes to market to their audience. The demand for chefs is one of the more exciting shifts I've noticed because when I was growing up, Culinary school was not viewed as a viable option. Still, in the past few years, we have seen some incredible chefs and food scientists changing the world—connecting our basic human needs to our cultures, our hearts, and technological innovations.
Bereavement Coordinators
This is a bit of a dark one, but necessary. If you are passionate about organization and helping others, you may want to check this out. Bereavement Coordinators help grieving families organize services for their terminally ill loved ones. Appointments, paperwork, payment, obituary, all the logistical nonsense that a family can not deal with at the moment. In the same vein as a wedding coordinator, this position is for those studying Project Management and thriving in heavily stressful situations. A Bereavement Coordinator is such a fantastic, necessary, and privileged job because you get to connect and help families every single day so that they can adequately bid farewell to their loved ones.
Doula/Midwife
On the flip side of that, we have Midwife and Doulas! They are both beautifully unconventional caretakers in the birthing process. Doulas are coaches and support systems for mothers, while midwives are more like certified nurses who help with obstetrics, labor, and delivery. More and more people opt for home births because of the cost and the personal connection to this incredible natural process. There was a massive influx in pregnancies during the pandemic, and with so much time on their hands, parents got more involved in researching birthing techniques. If you aren't squeamish around blood, love the idea of helping a family meet for the first time; this one is for you! The requirements vary by state, so make sure you look up schooling and other information before committing.
Social Media Manager
The last Job I will clue you into today is Social Media Manager; it is precisely what you think. This specialization in the marketing field focuses on branding, growth, and conversions. It's an exciting focus because, in this position, you manage posts and coordinate with graphic designers and marketing heads to make sure that what you post goes with campaigns in play. Like with the content writer position, social media managers are meant to connect with a company's audience via their interests or movements. This is also a job that will only be growing in the next few years because as companies expand, they will need more hands-on-deck to keep their posting regular and numbers increasing.
Find a Job with Upkey
I hope that some of these jobs sparked an interest for you. Even if the ones on the list aren't exactly what you are looking for, maybe diving into other marketing alternatives or types of writing will lead you to what you would like to try to explore. When you find the field, you are interested in, head over to Upkey's Job portal to find options for internships. Before you submit your application, be sure it will get into the hands of the recruiters with our Resume Scorer tool. Head over to our Career in Progress blog for more exciting articles like this.