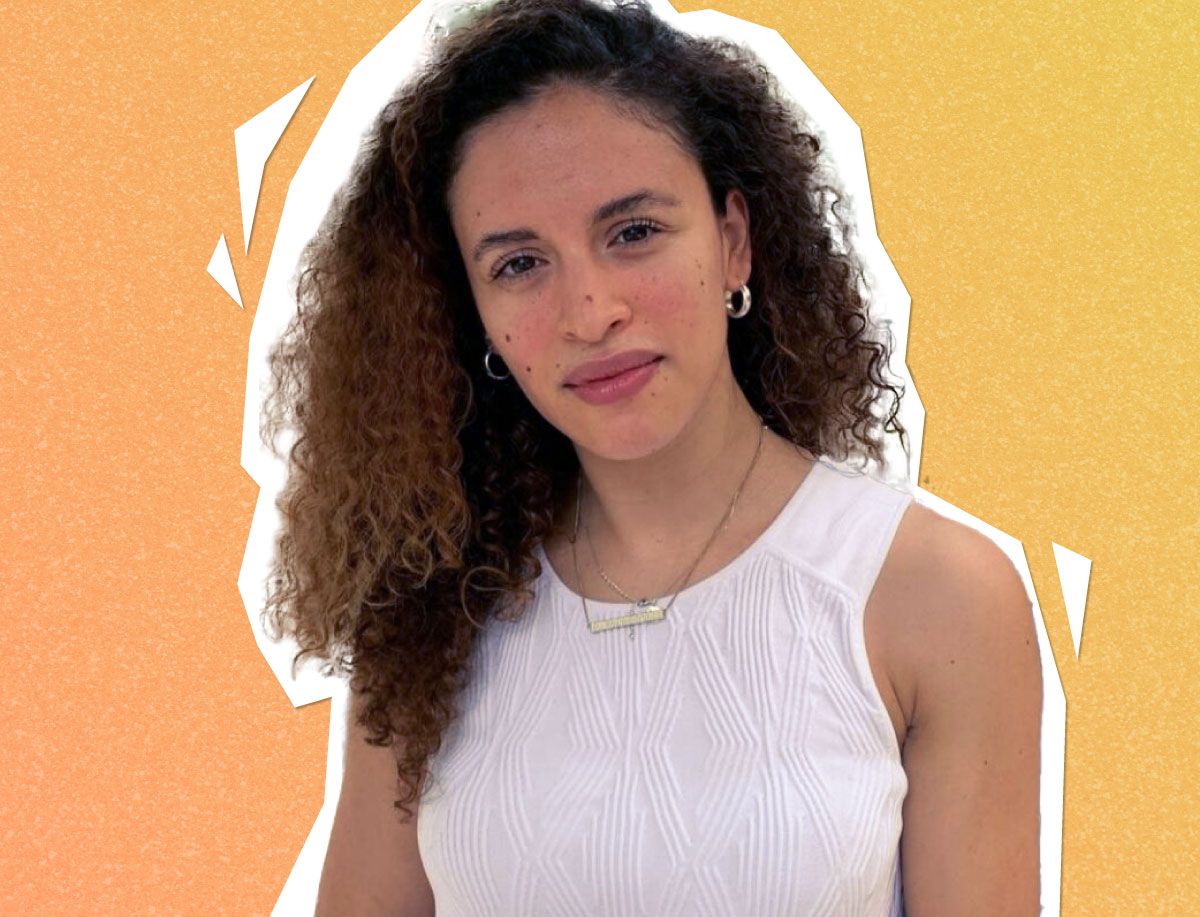 How Melisa Bustamante continues to develop her start-up company
In a recent LinkedIn post, Melisa Bustamente said that entrepreneurship is a "journey [that] has a start line, but it shouldn't have a finish line as you should never stop dreaming."

Bustamante embraces this growth perspective as she develops her startup company: Resiliser.

In the United States, Resiliser helps Latinos navigate their mental health issues and seek treatment.
Although she has found early success, Bustamante has never stopped learning.

Recognizing the need
She came to the United States from Argentina in 2017 to improve her English. Today, she's an entrepreneur and student at Strayer University studying business administration.

While in the United States, Bustamente took classes and received mentorship that changed her way of thinking completely.
Inspired by this experience, she started a telehealth program in the United States for Latinos seeking mental health support.

"It is so important to take control of your mind. There are some things that at this moment I can't take care of, but they can be taken care of later," Bustamante said. "Having a way of prioritizing things has made my life way easier."

Empowerment for personal growth
Using this platform, Latinos have access to mental health professionals that range from nutritionists to sexologists to therapists. The theme of empowerment is emphasized by all of these resources

"This platform has everything to do with the empowerment of the human. Not in the typical sense of empowerment that we see in the media–that has lost its meaning," Bustamante said. "Realising that you have all of the resources you need within yourself to live a life with purpose and meaning."

Beyond being marketing services to Latinos, Resiliser resources by Latinos.

Bustamante explained that when she started therapy, she reached out to a therapist from Argentina. Even though she spoke English well, she felt more comfortable speaking with someone familiar with her background from a cultural perspective.
Therefore, her journey with therapy motivated her to focus her platform on professionals who also understood the niche clientele.
"After lots of research, we have realized that Latinos don't have a culturally competent space where they can open up about their issues, especially if they want to talk about them in another language," Bustamante said. "It's different when you can talk to someone from where you are actually from."

In addition to the demand for Latino mental health support being specific, it's also vast.
Bustamante explained that Latinos in the United States are often undocumented, work minimum wage jobs, or have no health care. All of these factors can contribute to pressure, anxiety, and depression faced by this community.
"Every Latino in the US needs it because they are part of a minority. We see it as a social movement," Bustamante said. "There's a lot of pressure that Latinos cope with: physically, mentally, emotionally. Let alone if you are living in the US alone and your family is in your homeland."
Developing the tools for growth
Bustamante attended Upkey's VIP internship and learned skills that helped mobilize her vision in terms of logistics.

"Upkey taught me that you have to be knowledgeable about different things and that's what happens in real life," Bustamante said. "In the future, if they have a business or startup they know what to say, what investors want to hear, and I think that's super important."

Bustamante oversees the marketing, content, graphic design, and user experience teams although she doesn't necessarily have a background in all of these aspects.

"If you are planning to be an entrepreneur, I have to tell you that you should never stop studying," Bustamante said.

She's currently studying social media strategy which is something that she never expected to be involved with. However, with hopes that her research pays off, Resiliser's platform will be complete with an app.

The future of Resiliser
Empowerment is the goal for Bustamante. She wants to reach Latinos, specifically women, who have been burdened by the pandemic.
With the use of Resiliser, she hopes women will find the confidence to achieve intellectual awareness, personal growth, and financial independence.

Bustamante encourages students to pursue their entrepreneurship goals while keeping in mind diversity, which she says is the key to success.

"Whatever dream you have, try to make sure that it will bring benefits to the world, not only to yourself," Bustamante said. "I think that the biggest reward is seeing what you are doing is making other people happy."